Hive Time
Hive five o/
Today's update brings in (at long last) an updated Wax Assembler model that more closely matches other production facilities. The new Wax Assembler has animations as well, so it's now easier to tell when it's producing, when it's idle, or when production is explicitly paused.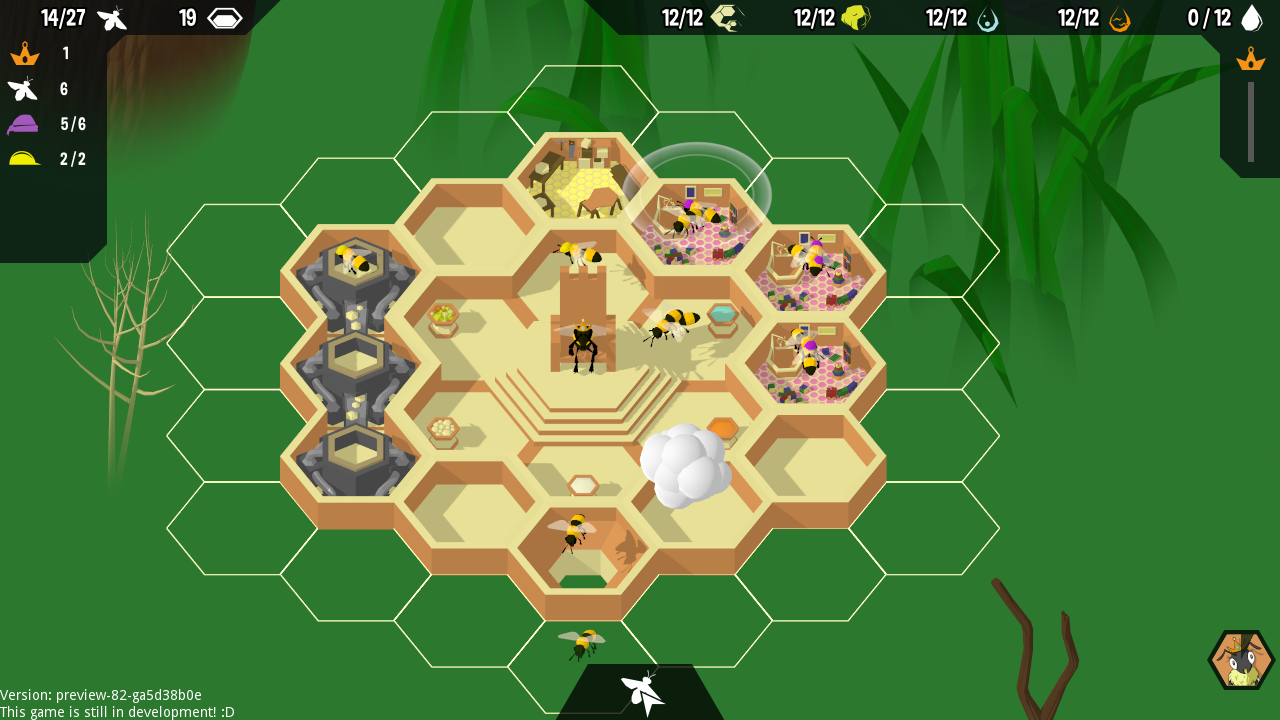 I'd been holding off on updating the tutorial images since I knew I'd have to revisit them whenever I got around to making a new Wax Assembler. With that done, I've gone through and grabbed new screenshots, this time with 16x antialiasing so that they look nice and smooth. Along with the old Wax Assembler, the last vestigaes of the old Beesitter nurse hat and the temp GUI for the population menu are now gone for good.
Additionally, I've popped in a button for resetting user settings to default, and an option to hide the game HUD (this doesn't affect radial menus, events/tutorials/vignettes, or the screens accessed by clicking on cells like the Population screen and the Research screen).
Enjoy!
Full changelog:
Added remaining tutorial images
Added new wax assembler model
Added wax assembler animations
Added reset to defaults button to settings menu
Added hide hud setting for disabling the top and bottom hud
Updated existing tutorial images
Reduced the amount of gameplay processing that happens during main menu transitions
Files
hive-time-linux-preview.zip
87 MB
Version preview-84-gceb91c3a
Aug 09, 2019
hive-time-mac-preview.zip
88 MB
Version preview-84-gceb91c3a
Aug 09, 2019
hive-time-windows-preview.zip
85 MB
Version preview-84-gceb91c3a
Aug 09, 2019