Hive Time
v1.2-6 & v1.2-7 changelogs
---
Greetings, fellow bee friends!
Today brings two patches, the first with a very quick fix for a crash inadvertently caused by some of the object leak fixes in the v1.2-5 hotfix.
The second patch also fixes a crash that could occur when inspecting past Queens' portraits. While fixing that, I noticed that old Queen portraits were getting duplicated when loading a lastsave and then going to a new hive, so that got fixed too.
Doing that kind of shaving during my lunch break lead to a few other fixes, a new Find Your Own Fun option for anybody who'd prefer all of their bees to have feminine coded names (Hive Time doesn't depict drones, so...), and a fun new gift voting option that turns the 3D view upside down temporarily.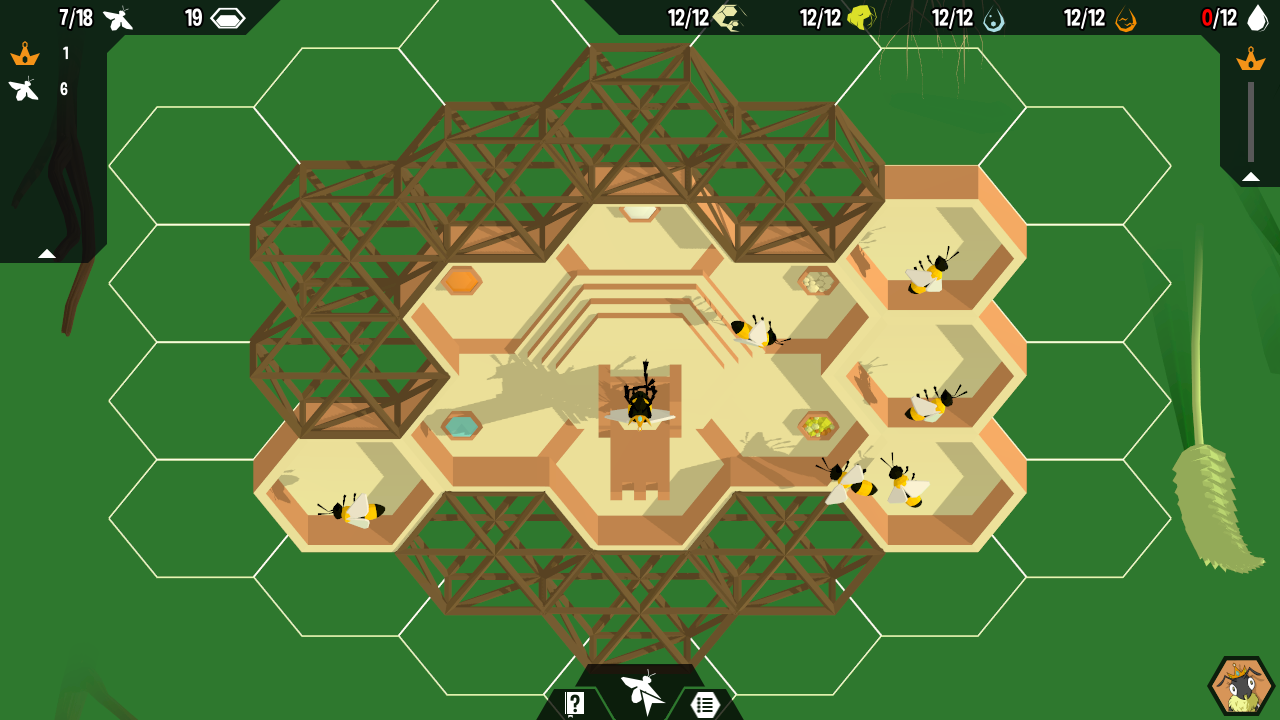 Enjoy!
Full changelog

Added camera_rotation effect
Added camera flip gift voting option
Added !upside_down dev command
Added !queen dev command
Added feminine_names_only FYOF option
Updated chat bee death message duration to be 4 seconds
Fixed crash when freeing pre-instanced firework
Fixed gift voting event icons sometimes not displaying
Fixed new_bees_special effect not consistently creating special bees
Fixed possible crash when inspecting Queen portraits
Fixed hive lastsave occurring after left-behind Queen has been added to past QueenList, resulting in a duplicated portrait when loaded
Files
hive-time-linux-v1.2.zip
129 MB
Version v1.2-7-g7aae882e
Dec 15, 2020
hive-time-mac-v1.2.zip
142 MB
Version v1.2-7-g7aae882e
Dec 15, 2020
hive-time-windows-v1.2.zip
128 MB
Version v1.2-7-g7aae882e
Dec 15, 2020