Hive Time
Buzz buzz!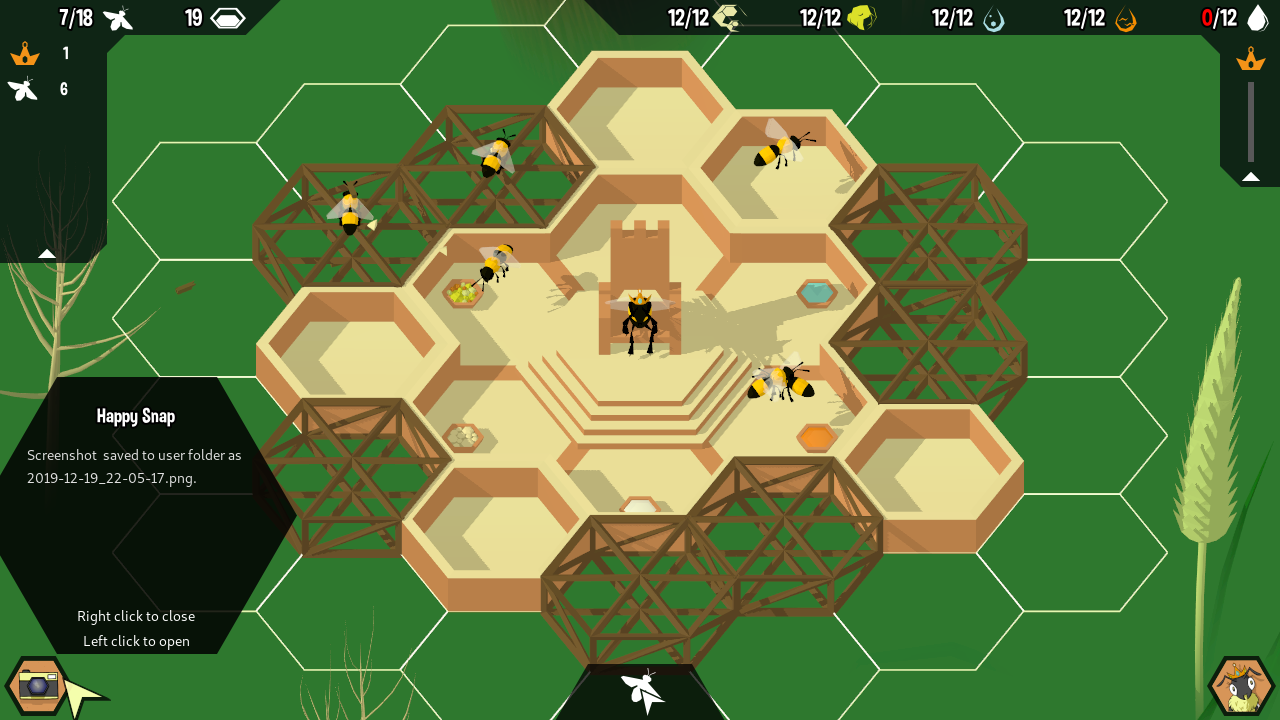 Another small update today, which brings in an in-game screenshot option that takes a 1920x1080 screenshot (regardless of the resolution of the game window) of your hive without any HUD.
If you're super excited, there's also an experimental feature where holding down the "repeat build" shortcut (default Shift) will take a screenshot that is a zoomed out overview of your entire hive (this still needs a little work, but I figured it might still be of interest in its current state).
There's also a fix for a sneaky bug where deleting under-construction Nurseries could result in the population limit going down.
Enjoy!
Full changelog:
Added '_quicksave' suffix to saves saved via the quicksave shortcut
Added background to save delete/overwrite confirm popups
Added background to binding and binding conflict popups
Added hover sound to buttons in save delete/overwrite confirm popups
Added screenshot shortcut (default Printscreen)
Added screenshot activity type
Removed some extraneous logging
Fixed population limit being decreased when deleting under-construction nurseries
Files
hive-time-linux-v1.0.zip
89 MB
Version v1.0-11-gbcad91c1
Dec 19, 2019
hive-time-mac-v1.0.zip
89 MB
Version v1.0-11-gbcad91c1
Dec 19, 2019
hive-time-windows-v1.0.zip
88 MB
Version v1.0-11-gbcad91c1
Dec 19, 2019